I love the details. The chaotic and creative play reminds me of my childhood. What did you do on the first day of snow?
This was last year's attempt to use as many winter brushes from Kyle Webster as possible. I like how the clothes turned out, you can really feel the textures. If I could do it again I would change the composition slightly to better direct the viewer's gaze.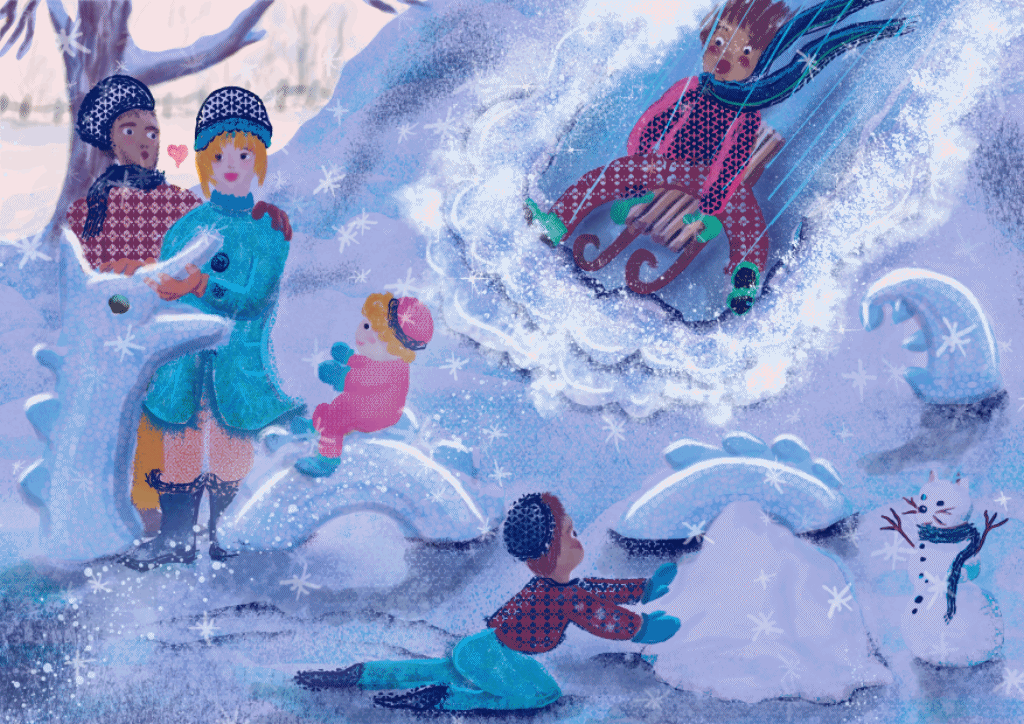 Thanks for watching! Have a lovely winter!